Wilkinson Family Home Site
Welcome! to our family website. So far, this is meant mostly for friends and to support my web development work and experimentation. It'll expand and get a redesign as I get time and semi-useful content. Remember the shoe-maker's children... that also goes for the personal websites of webdevelopers...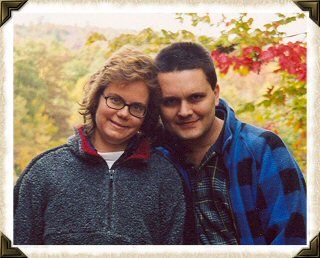 If you've come upon this site and wonder which Wilkinsons we are, well, we're the Jeff and Caroline set in Towson, Maryland, USA. You'll sometimes catch me helping out in the various ASP or Homesite editor support forums. If that doesn't sound like the ones you know, we probably aren't. (there are actually at least 2 other Jeff Wilkinsons just in Towson)
Either way, please leave a note in the guestbook so we know you stopped by.
Since '96, I've (jeff) been learning and working on web design as webmaster and developer for a number of sites. I'm available for hire for website design and development work.