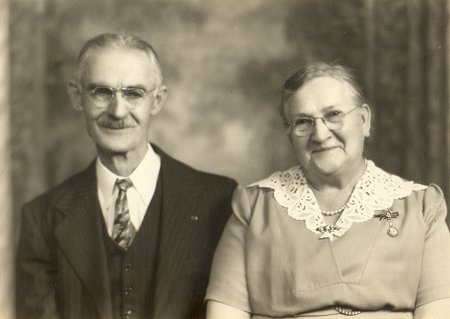 Harry Albert and Emma May Wingerd Kaiser
Parents to the whole Wallace, Harry, Eugene, Paul, Lawrence, Naomi, Mary, Cleo generation
photo date unknown
(larger copy)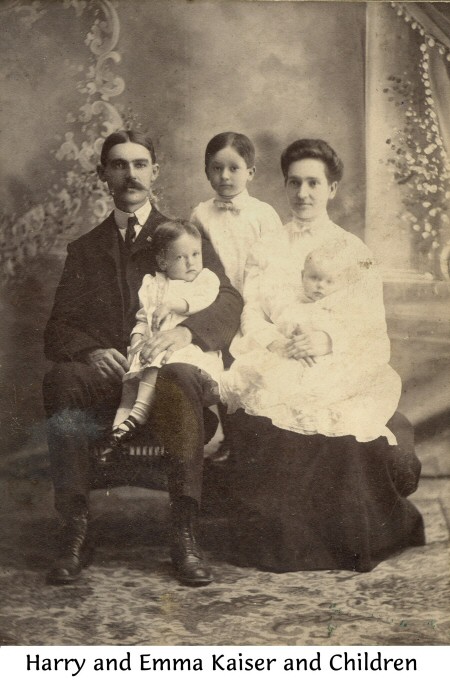 Early Harry & Emma Kaiser and eldest children
The children are probably Lawrence, Eugene and Cleo.
Date of photo is unknown.
Presumably it was between 1904 (when Cleo was born) and 1906 (when the 4th surviving child, Harry L., was born).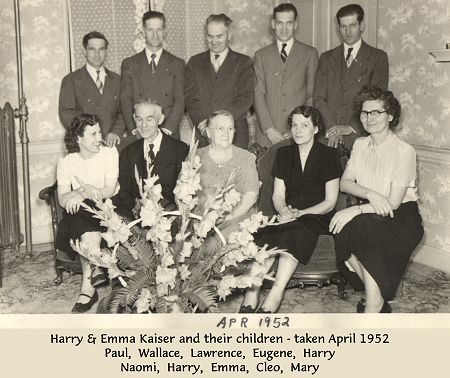 Harry & Emma Kaiser and their children
Taken April 1952
back row (left-to-right):
Paul, Wallace, Lawrence, Eugene, Harry L.
front row:
Naomi, Harry A., Emma, Cleo, Mary.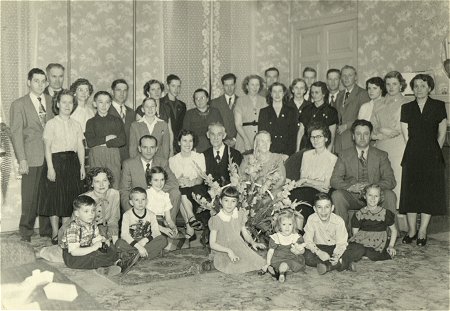 Harry and Emma Kaiser and Descendants
Taken April 1952
details of people coming soon...
see this for now.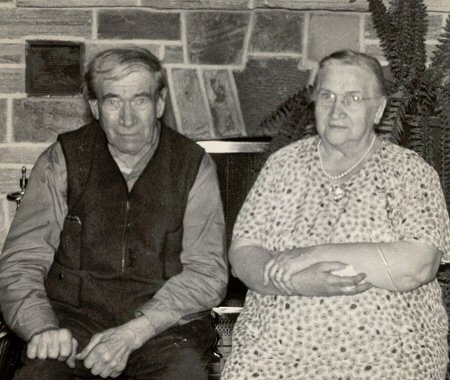 Daniel Lee Wingerd and Emma (Wingerd) Kaiser
Taken 1954
Daniel is Emma's brother.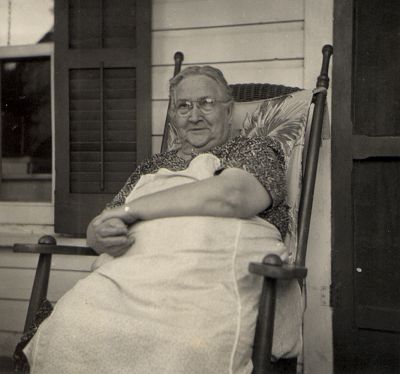 Emma May Wingerd Kaiser
(9/26/1876 - 2/4/1969)

Mother to the whole Wallace, Harry, Eugene, Paul, Lawrence, Naomi, Mary, Cleo generation.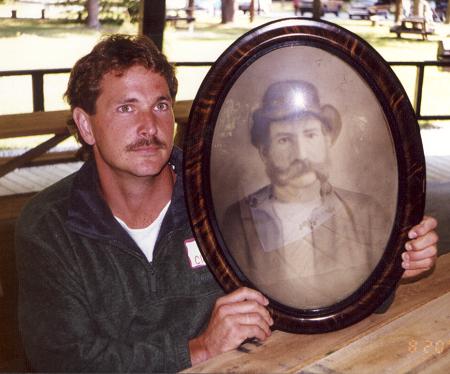 (8/2000) Don Clapper and a photo of Hezekiah Wingerd, my Great-great grandfather (father to Emma May Wingerd).

The funny thing about this is that Don is married into the Kaisers (to Shendelle) but is also descended from Wingerd's... and he looks a great deal like Hezekiah.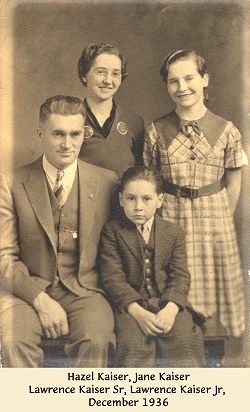 Lawrence & Hazel Kaiser and children
Taken December 1936
Hazel Lorraine (Carbaugh) (1906-1997)
Jane Kaiser
Lawrence Edgar Kaiser Sr (1898-1991)
Lawrence Edgar Kaiser Jr.