Kaiser Family History Photos - Mary Jane Boggs' Bible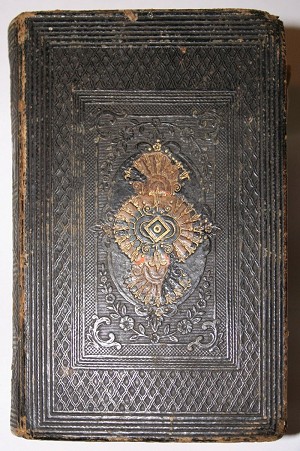 I'm the keeper/caretaker for a small Bible that belonged to my great-great-grandmother, Mary Jane (Boggs) Wingerd 1852-1944. This page is to document this Bible and to share details with family.
On the inside front cover, it says:
Mary J. Boggs
Presented by Nancy Shank
July 1871
On the inside back cover page it says:
Mary J Boggs
was born October 27th in the year of our Lord 1852
was married November the 14 to Hezakiah Wenger 1872
I haven't found any other personal notes or writing in the Bible.
She must have had good eyes if she read this Bible because this is some of the smallest type I've ever seen.
I'll keep it in trust for the family. Let me know if you'd like to see it sometime.
Photos
Higher-resolution copies of these are available upon request.