Meadowgrounds Lake Mountaintop Cabin For Sale: Photos
Never mind - it's sold now. Thanks anyway
Anyone want to buy a nice cabin? Our family is selling ours... very sadly.
It's a beautiful stone cabin built by our family, on the top of a mountain above McConnellsburg in Fulton County, Pennsylvania, surrounded by forest, few people around, 1/2 mile from a PA Fish and Game lake (Meadowgrounds Lake). Very peaceful. We've had a lot of great times there hiking, fishing, boating, hunting, exploring the woods and just relaxing (enjoying the view on the back deck or inside by the huge stone fireplace). Even our honeymoon was there...
These photos were taken in the late fall, so it's a lot more stark-looking than during the spring or summer, when everything is green and blooming.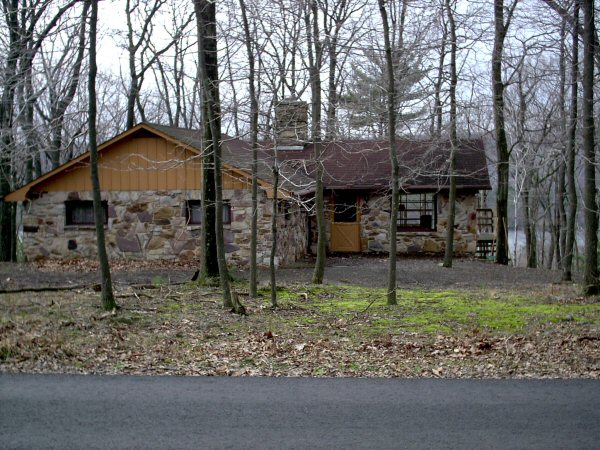 A view from the street.
Note the view down to the lake behind the cabin.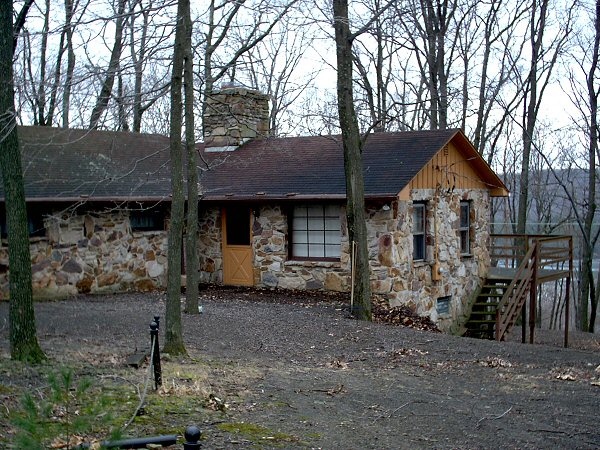 Entrance view from the driveway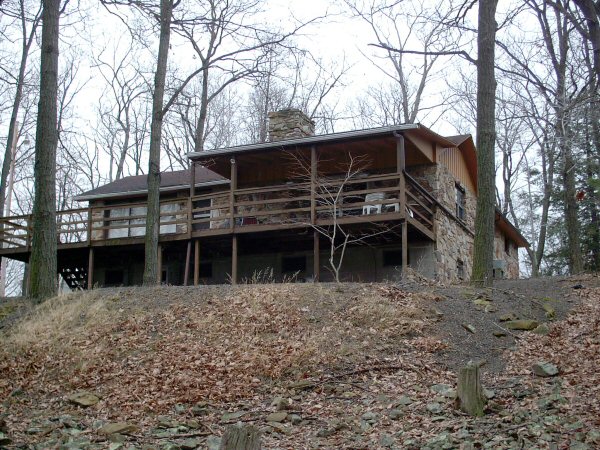 A view from down the hill looking up.
Note the nice big deck and windows to enjoy
the view of the forest down to the lake.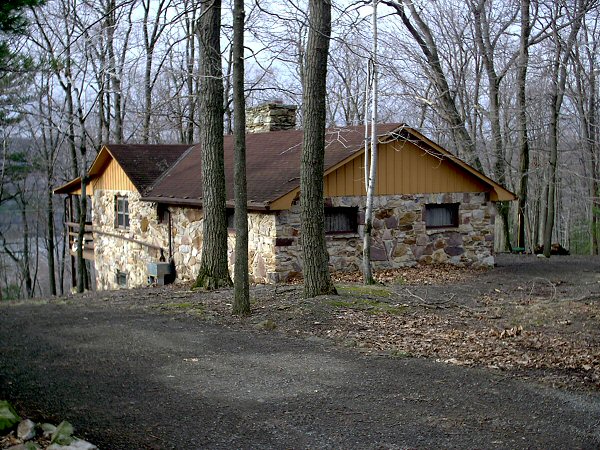 A view from the neighbor's driveway